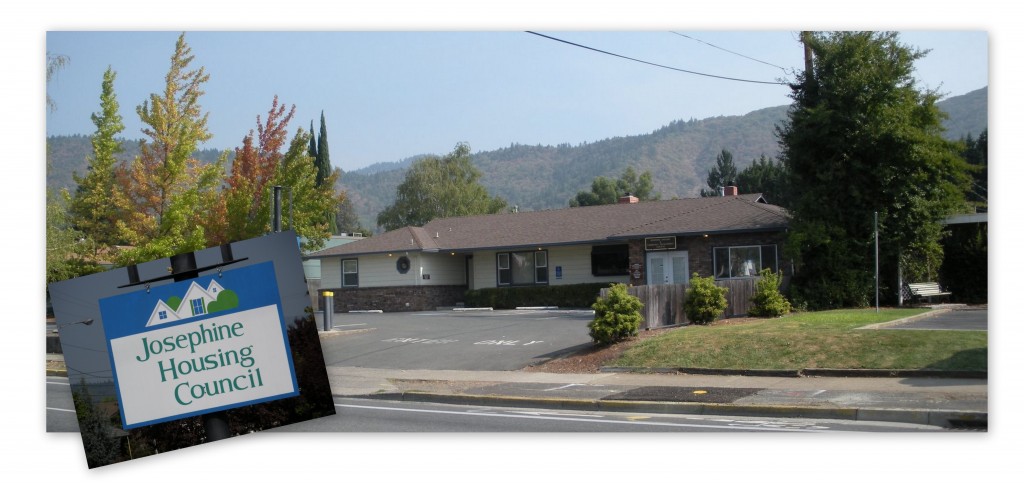 DUE TO THE OUTBREAK OF CORONAVIRUS, THE JOSEPHINE HOUSING AND COMMUNITY DEVELOPMENT COUNCIL IS CLOSED TO THE PUBLIC. WE ASK THAT YOU PROVIDE ANY INFORMATION REQUESTED BY OUR OFFICE BE TURNED IN USING ONE OF THE FOLLOWING WAYS:
1. PUT IT THROUGH THE DROP SLOT IN THE MIDDLE (WOODEN) DOOR. 2. MAIL US THE REQUESTED INFORMATION. OUR MAILING ADDRESS IS 1205 NE 7TH STREET, GRANTS PASS OR 97526. 3. EMAIL TO YOUR CASEWORKER. YOU CAN ACCESS STAFF EMAILS HERE. 4. FAX TO 541-476-6120.
YOU CAN ALWAYS REQUEST AN APPLICATION TO OUR WAITLIST TO BE MAILED TO YOU. TO REACH THE FRONT DESK, CALL 541-479-5529 EXTENSION 101 OR BY EMAIL AT mailto: frontdesk@jhcdc.net. 
THANK YOU FOR HELPING US DO OUR PART.

The Josephine Housing and Community Development Council is the local housing authority in Josephine County Oregon. Our agency provides rental assistance to low income families in the county through HUD's Section 8 Housing Choice Voucher (HCV) program.

This federally funded program provides rent subsidies that enable income-qualified participants to lease privately owned rental housing.
The Housing Council also owns Harbeck Village, a 48 unit tax credit project. Harbeck Village is located at 1760 Harbeck Road and has two, three, and four bedroom units.